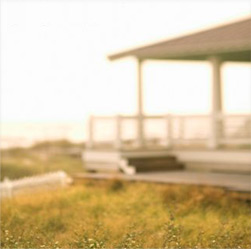 PRAISE FOR
The Unfinished Work of Elizabeth D
"
Why do we keep secrets from those we love most? Is it possible for mothers and fathers to have it all — work and family? Bernier's excellent storytelling skills will keep you pondering long after the final page.
"
"
Bernier shares Elizabeth's story both through her journal entries and through descriptions of key events in her life, literally bringing the character to life and giving the reader a full sense of her as a person…[Kate] embodies that unique 21st-century feeling of working against some imaginary clock whose time is set to expire, unannounced, at any
moment.
"
"
A certain innocence of suburban privilege is shattered in Nichole Bernier's 2002-set The Unfinished Work of Elizabeth D. (Crown), in which a young mother becomes the reluctant interpreter of her friend's life following a plane crash, calling into question the truths we tell ourselves. 
"
"
This exquisite and honest portrait of friendship and motherhood unfurls a suspenseful plot whose jaw-dropping surprise ending is one that readers will be sure to discuss long after the book has been finished… An important read for anyone who dares to ask just how well we really know our friends and neighbors, and what those discoveries mean about us. (Reader's Choice Most Anticipated Debut of 2012)
"
"
An absorbing, bittersweet novel that examines the vast grey area between protecting and deceiving the ones we love.
"
—
VANESSA DIFFENBAUGH, author of The Language of Flowers
"
The hot new novel everyone will be talking about… This year's Netherland.
"
—
Philadelphia Magazine, June 2012
"
Bernier masterfully eases open the doors that guard our deepest fears and sweeps in fresh air and hope.
"
"
The question of what makes a life, secrets shared and secrets kept, and the complete makeup of a single human being are the cornerstones of Bernier's introspective debut… Bernier's tale blends bittersweet heartaches with soaring truths in a style reminiscent of Jodi Picoult and 
Anita Shreve.
"
"
Moments of beauty and depth of spirit will appeal to readers interested in secrets revealed.
"
"
Nichole Bernier writes as though she were born knowing how to do so. She understands the fragility of the human heart and also the enduring strength of even imperfect relationships. The Unfinished Work of Elizabeth D. is a gripping book with a delicate, tender core. You will read on to unravel a mystery but also, to be moved, page after page.
"
—
ROBIN BLACK, author of If I Loved You, I Would Tell You This  
"
I loved this bittersweet novel, which manages to be both a compelling mystery and a wise meditation on friendship, marriage and motherhood in an age of great anxiety. Bernier will have you thinking about her characters long after you've turned the final page.
"
—
J. COURTNEY SULLIVAN, NEW YORK TIMES BESTSELLING AUTHOR OF MAINE
"
A smart, poignant novel about the bittersweet choices women make and the secrets they keep. This is one of those rare novels that's so real you forget it's written; I literally carried it around with me, and I missed the characters when I was done.
"
—
JENNA BLUM, New York Times bestselling author of Those Who Save Us 
"
Written with exquisite grace, depth, and honesty, The Unfinished Work of Elizabeth D. explores decisions driven by motherhood and marriage. I was transfixed as Kate read the journals she'd inherited from Elizabeth, peeling back the layers of her friend's life, and in the process grappling with her own choices and terrors. Women have secret lives—sometimes hidden in the corners of our minds, sometimes in dreams unrealized. one mark of friendship is when and whether these nightmares and ambitions can be revealed. This riveting novel fiercely captures this fulcrum of the public and private lives of American mothers.
"
—
RANDY SUSAN MEYERS, international bestselling author of The Murderer's Daughters