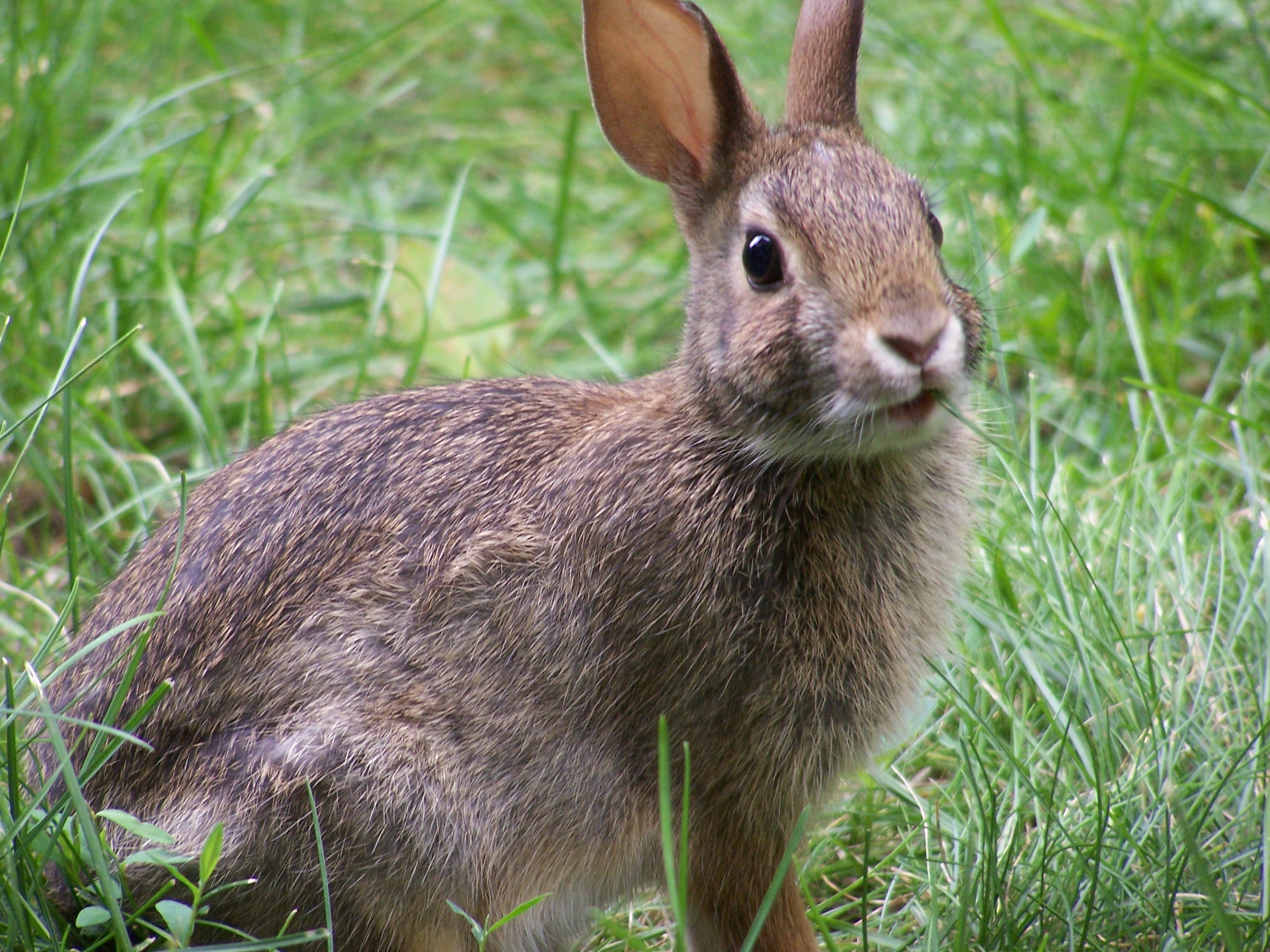 The 7yo ran inside screaming: A RABBIT IS STUCK IN THE NET!
When I went outside, the poor thing was writhing, frantic, the webbing wrapped doubly around its neck. It didn't fight in my hands any more than my cats getting their nails clipped. The line was so tight against its neck it seemed impossible for it to be breathing.
I sent the 12yo inside for scissors, and I cupped the little body still, trying to create any possible slack in the netting.
She did the cutting, brave girl, shears right against its neck. When it was freed it sat in my hands awhile, heaving. Or maybe it just didn't realize it was free.