In the latest litter we fostered there was a clear runt, a tiny watchful Yoda old soul, all head and twitchy ears. Even though she was considerably smaller she could run and jump and wrestle with the others. She just got tired more easily. After awhile she'd come back to sit on my lap while I worked on my laptop, crouching on delicate paws and curling herself into a space the size of a child's handprint.
Our job was to fatten her up like her three siblings. They'd be adoptable in a month, as long as they reached two pounds. All four were eating canned food watered down to a gruel, but
I'd been supplementing her diet with syringes of feline milk. "Yay, Peanut," my eight-year-old would say when I worked the stream between her teeth and she got most down.
But it wasn't enough. Yesterday morning she was unable to get up. I sped her to the vet wrapped in a blanket, but brought her home an hour later in a small box. When the kids came home from school I walked them to the tiny grave circled with stones. I explained "fading kitten syndrome," the catch-all term used for the ones not robust enough to digest food well and fight germs.
For each litter of, say, five kittens, about 3.5 make it to eight weeks old. The folks at the shelter where I foster shake their heads, "there's one in every group." But the statistic was lost on my younger boys. They had helped raise more than 10 litters and we'd never lost one, not even the other runts. Standing under the tree looking down at the stone circle, that achievement seemed to wilt.
Why do it? I wondered, after we trudged back to the house and fed the remaining three. Really, why do it to ourselves? Set aside for a minute the altruistic pleasure of helping tiny kittens born under some bush, and raising them to be good companions. There is responsibility and worry — are they eating enough, do they have a respiratory infection, is the eye getting better? Even when it ends well, it ends sadly. I always have trouble saying goodbye.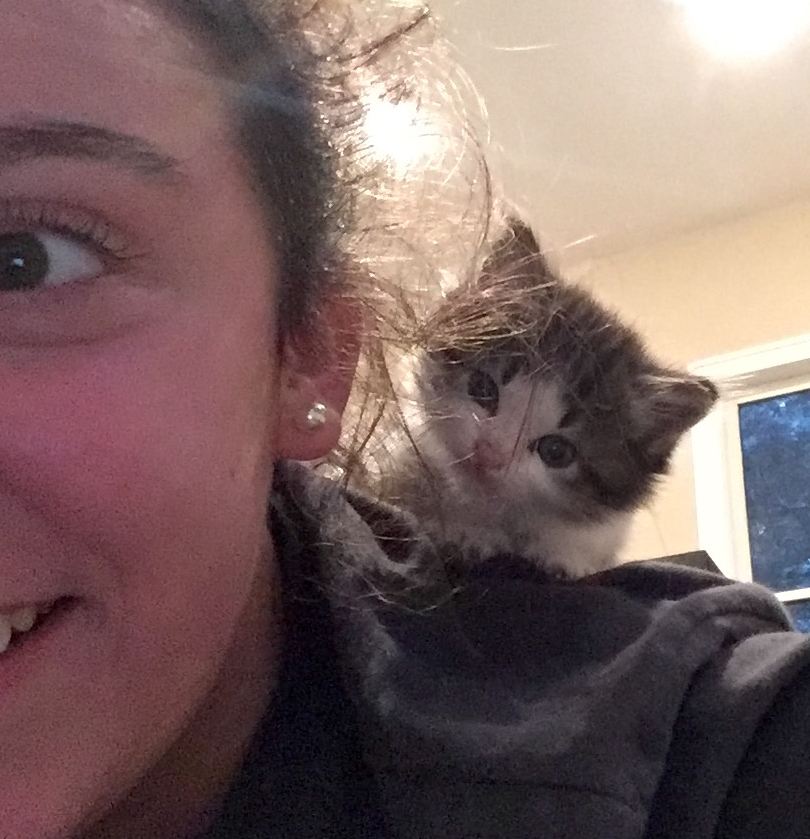 People say you are so good, etc etc, but it doesn't feel like anything noble. Honestly, we feel lucky to play with these furry ping-pong balls for a few weeks, watch them bounce around our rec room and collapse in a sleepy heap on our laps. I often felt like we had a secret; sshh, don't tell anyone where they came from, or everyone would do it. The Humane Society estimates that tens of thousands of families foster pets every year. If we stopped fostering, if I decided it was too raw for us, the shelter surely had plenty of other foster families who'd fill the gap.
And if they didn't, what difference did it make, really? There are so many castoff animals in this overpopulated world of strays and storms and hoarder homes. For every one that's rescued, there are two that aren't, and another two pulled from a bad place but not getting adopted. Sometimes fostering cam feel like a zero-sum game. And yesterday morning, holding a plush undersized creature taking its last breaths, can make a person wonder whether they really want to be a part of it.
That same morning, Boston woke to the news that a shooter in Las Vegas killed 58 people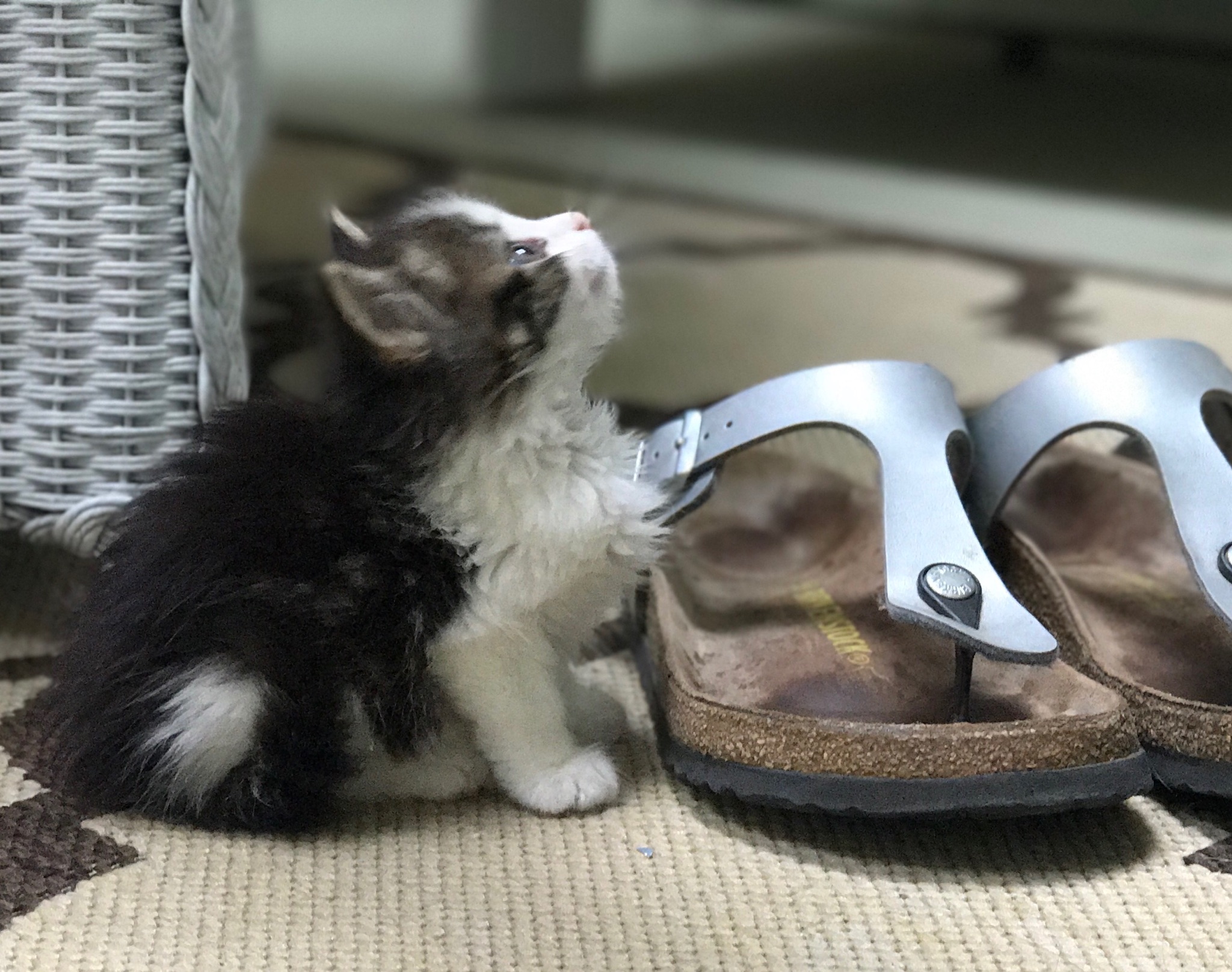 and wounded 500, and mourning a kitten felt a little obscene. In Puerto Rico, 84 percent of the people still didn't have power following Hurricane Maria, and 37 percent didn't have clean water. It's easy to feel ineffectual when a wave of bad news pummels one day, and then again the next. It erodes your sense that small things are worth doing, even if the small things are the only measure of difference in a zero-sum game.
Yesterday afternoon an email came from the new owner of Clyde and Flynn, two of the kittens from a litter in May. The boys are six months old and behave like drunken teens at a house party, and their new owner loves it.
Flynn likes to jump so I need to keep my eyes on him, wrote the new owner Nancy, who'd lost her longtime cat a few months before. His recent discovery is jumping on the dining room table and standing up to hit the chandelier and make it sway. One day I heard a strange creaking sound coming from the hallway. There was a wooden clothes-drying rack and he'd climbed up and was and swinging from his front paws like a kid on a jungle gym. I've attached the video or you wouldn't believe me… They are thriving, Nichole, and they just love people. I'm so fortunate that they had you and yours as their foster family.