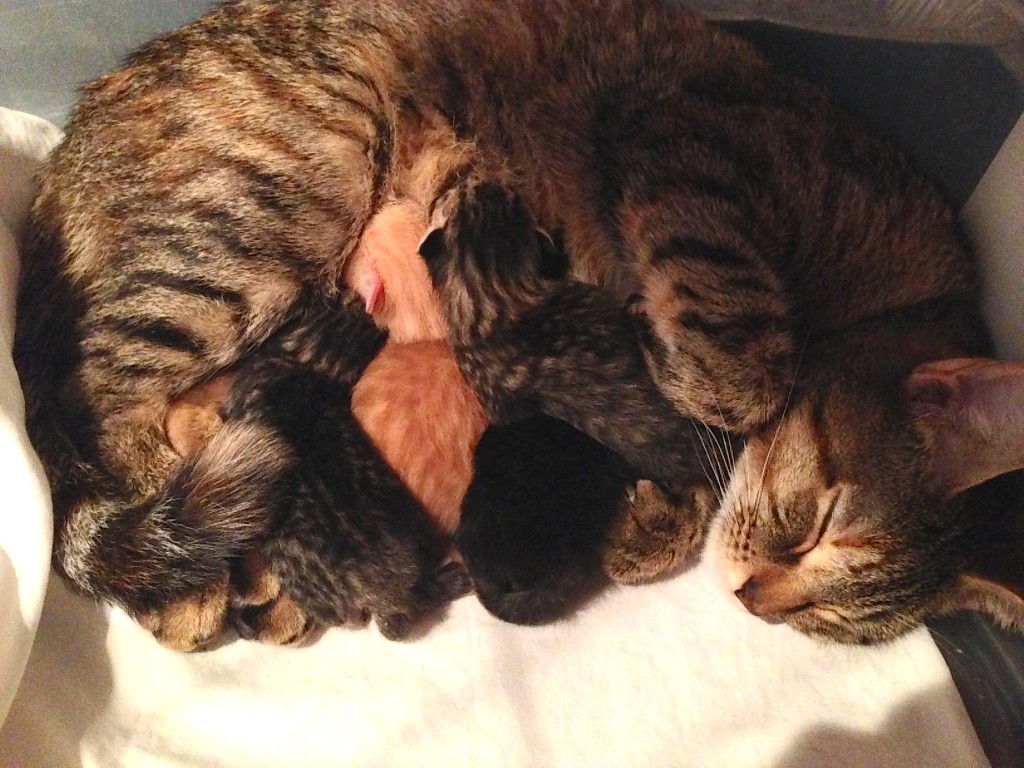 The kittens have arrived!
They were discovered on Saturday morning, March 7th, at 7am — 4 of them, three boys and a girl (we think).
Winner of the kitten pool — through my complicated algorithm of factors — is Samantha Shapiro!
Email me your book pic, and if you want a recommendation, you know I have them galore.